'Metaphorically' standing together
At a time when our nation is haunted by awful news, Beech Tree Total Care and Care at Home Services stand strong and continue to provide high-quality care to all our services users. Staff are working tirelessly to care for the vulnerable whilst the country goes into lockdown. Both office staff and care staff working together in order to make sure that everyone receives the safe care that they need.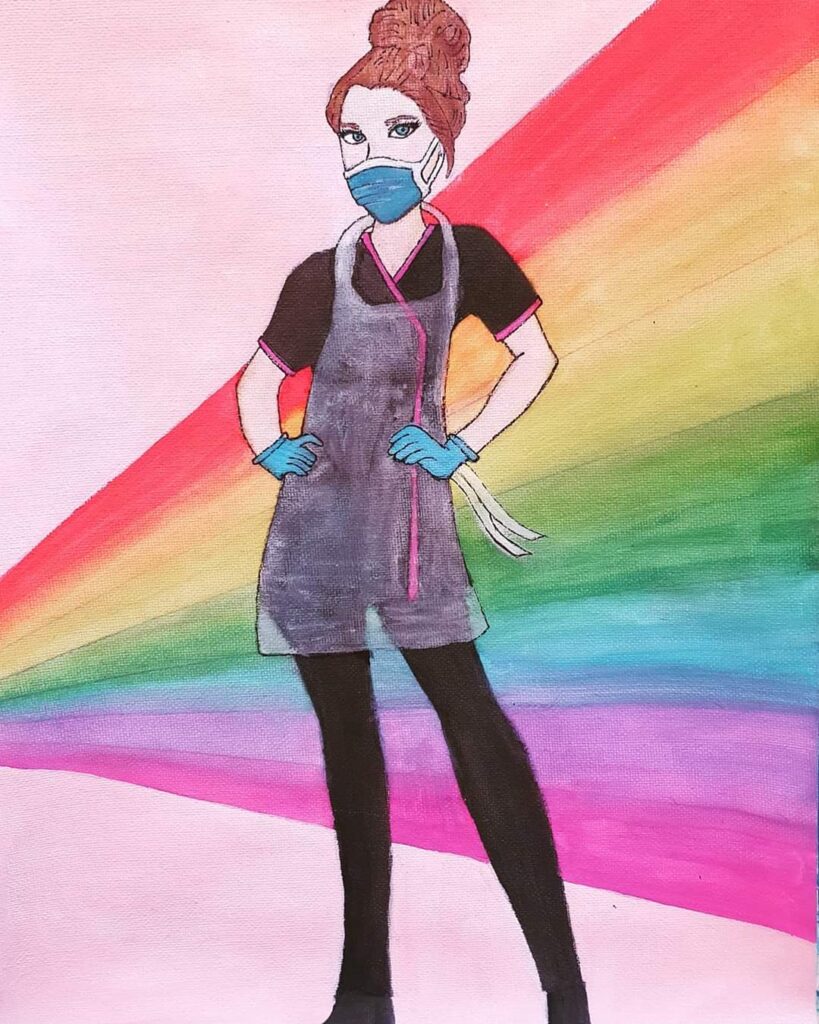 We would like to say a huge thank you to all those staff for working so hard, picking up extra shifts and going the extra mile. In these tough times you are the rainbows of hope everyone needs.
Image credit: Beech Tree Carer and banner by Birchington's Jen Mcilvenny. Rainbow banner display by Birchington office staff, window display by Dover's Marshall Wraight, Bexhill office staff window display, Beech Tree PPE drive through display at Chamberlain Manor by ​Caroline Hills. Hands up window display – Herne Bay Office staff. Hope on all levels – Michelle, Carol, Debbie B, Gemma and Shannon at Joseph Hadlum.